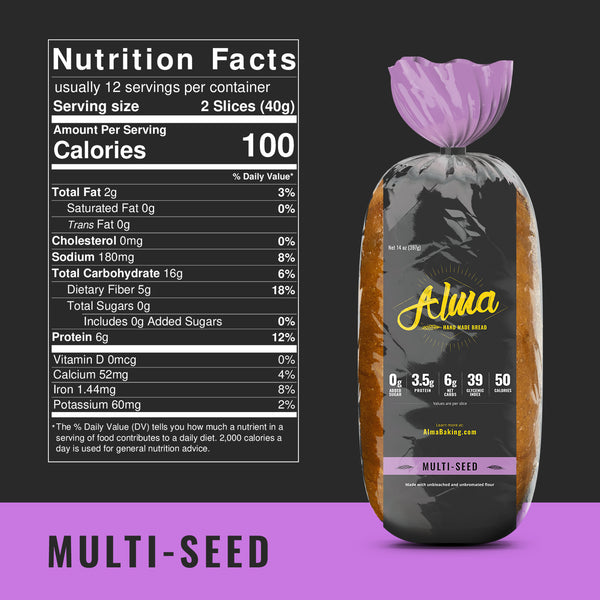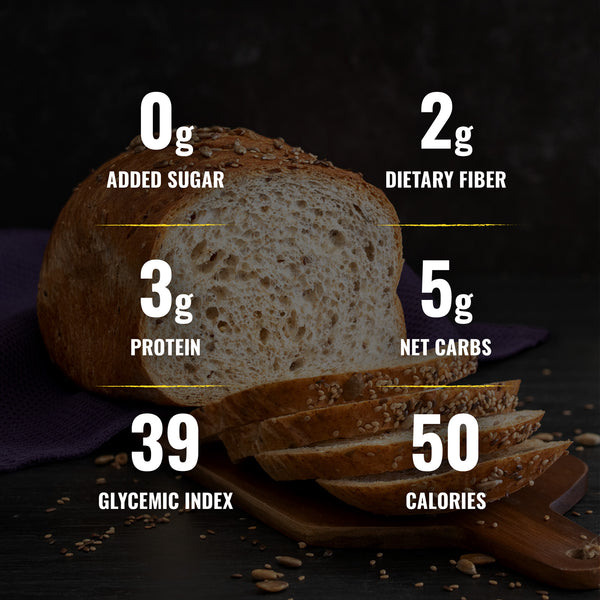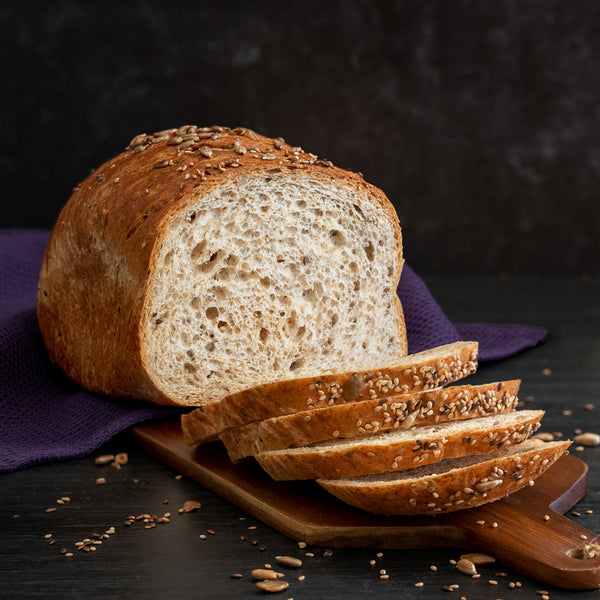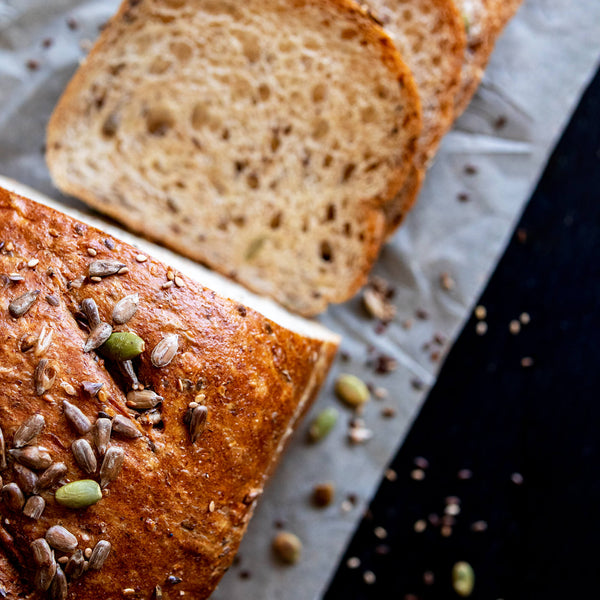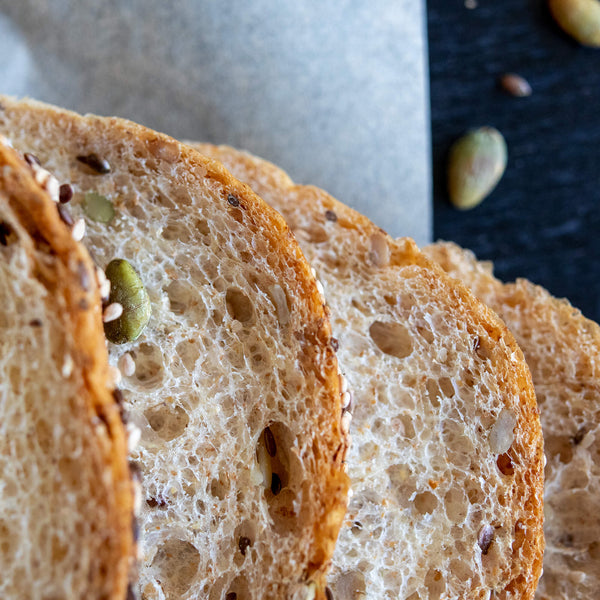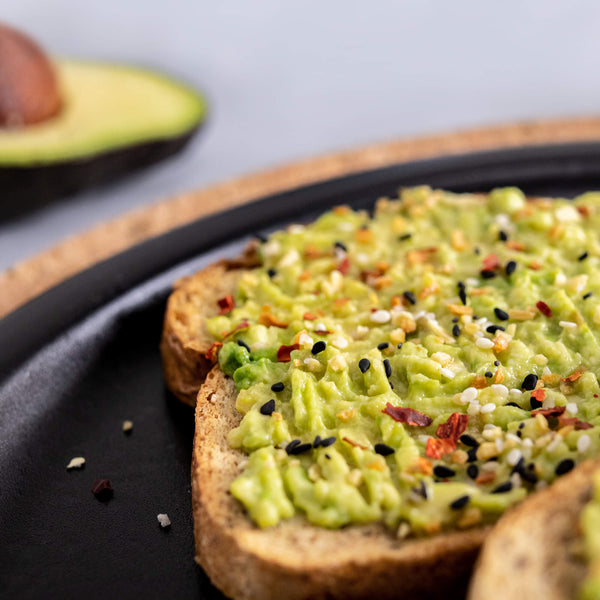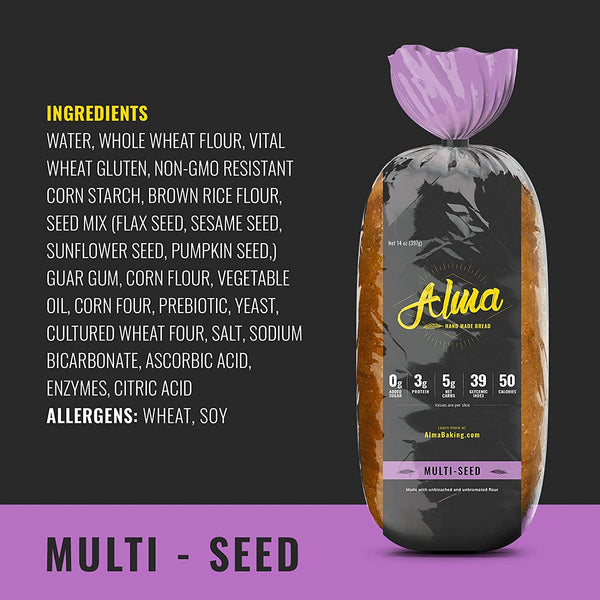 Multi-Seed 14 oz Sliced Bread (4 Loaves)
The Multi-Seed Bread boasts is made with pumpkin seed, sunflower seed, sesame seed and flax seeds. We use our proprietary Alma four blend with whole wheat four to create an earthy, deep flavor.  The crisp crust locks in moisture for a lovely tender inside.
50 calories, 5 net carbs, and 39 GI.