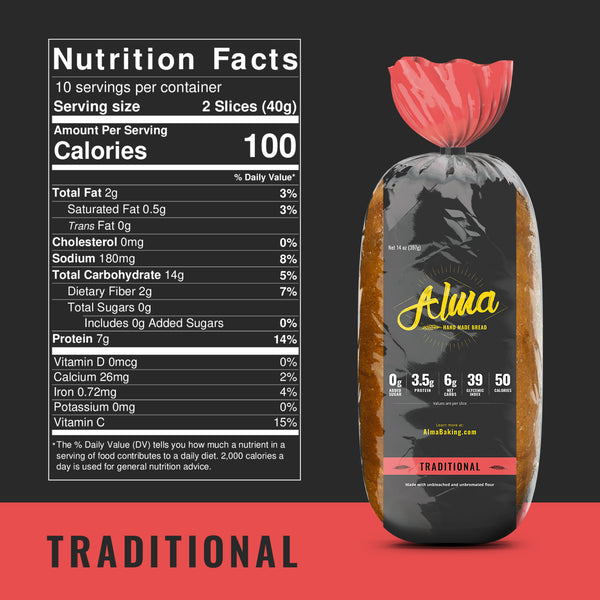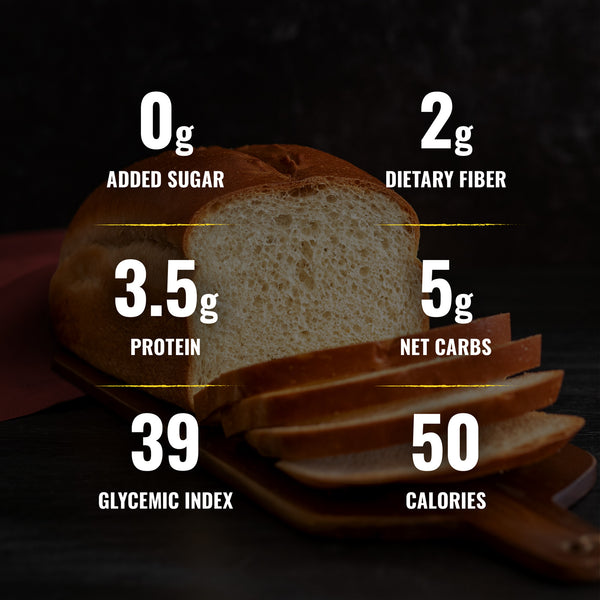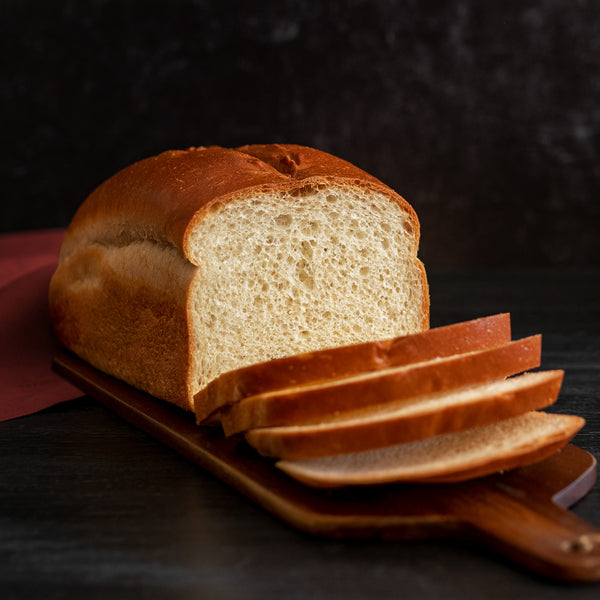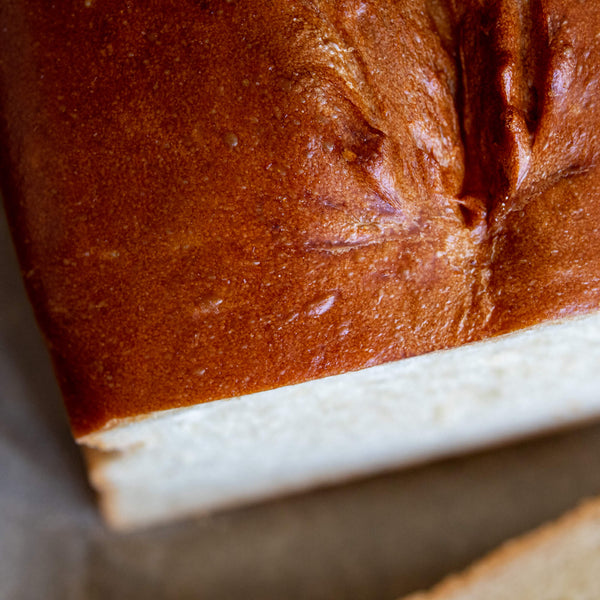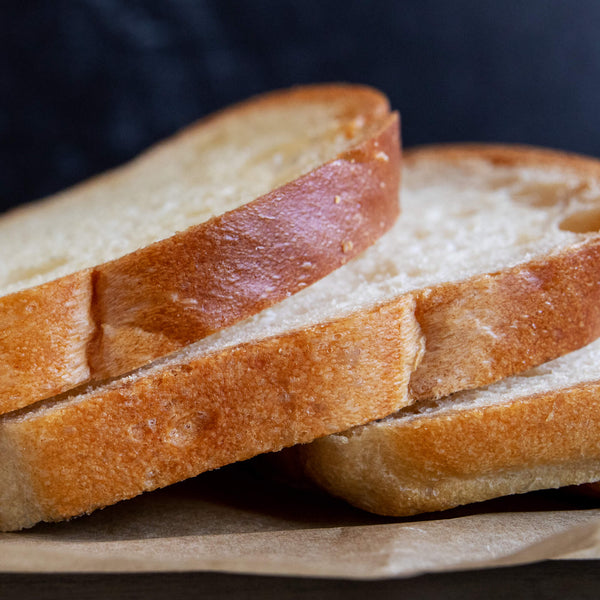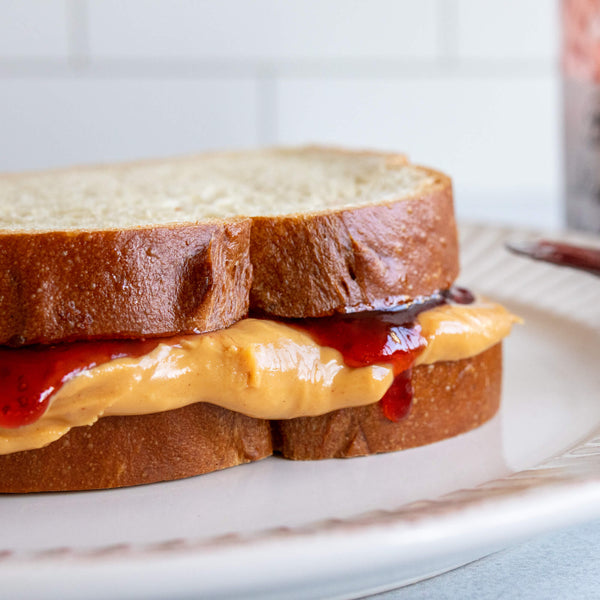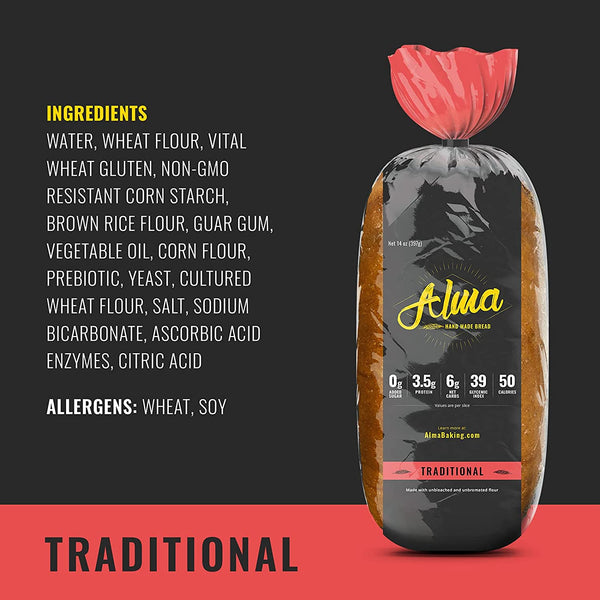 Traditional 14 oz. Sliced Bread (4 Loaves)
Alma Traditional White Bread has all the flavor and texture of the white bread you know and love without the guilt. The bread is made with our Alma proprietary flour blend with unbleached, unbromated wheat flour. 
The lower carb content that breaks down slower (low GI) in the digestive tract makes it the perfect choice for people on a variety of low car diets, Keto diet, or any sugar management regiment.  Welcome back to enjoying white bread, live healthy without compromising TASTE.
50 calories, 6g net carbs and 39 GI